THE 5 MOST BEAUTIFUL ENGAGEMENT SESSION LOCATIONS IN VANCOUVER
You're engaged! You're happy, excited, and eager, and you want to capture this moment with pictures that reflect how you're feeling. You want your engagement pictures to be spectacular. But, with so many engagement session locations in Vancouver to choose from, there's a lot to think about!
Vancouver has many impressive locations for engagement shoots, but some are better than others. Here are some of my favorites:
1. Queen Elizabeth Park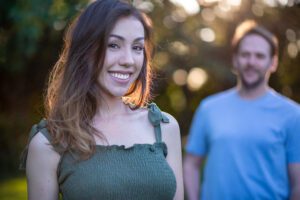 Queen E. Park is stunning, especially in late April and early May when the cherry trees are in blossom. Its outstanding splendour makes it a popular choice for engagement pictures.
There are so many different views in Queen Elizabeth Park to capture. The view makes a dazzling background, the cherry trees are amorous, and the diverse vegetation can result in beautiful engagement pictures.
And when the fall leaves start to turn? This is your spot.
Keep an eye on their website to see when the cherry blossoms hit their peak. But if you do decide to capture the beauty, it's best to go very early in the mourning to avoid the hundreds of people who also want to bask in their splendour. There's nothing like tourists with selfie sticks to ruin a good engagement session.
2. Yaletown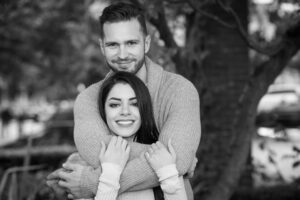 Who doesn't love exposed brick, vintage storefronts, and cobblestones? The Yaletownis THE spot if you're looking for that old-world vibe.
English Bay Beach, near the city's West End residential neighbourhood, is the most popular sunbathing, swimming, and sunset-watching beach in the downtown Vancouver area.
Doing your engagement there does not require a permit – you just need to dodge the pedestrians. There is a Skytrain station at the foot of Yaletown so no need to fuss with driving into town or parking. Photographers should travel light and ideally have a camera case with wheels.
3 English Bay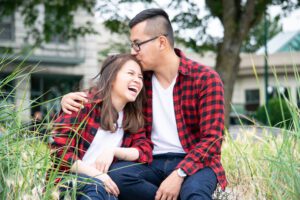 You can never go wrong with having your engagement session with the city at your back. The pictures are simple and beautiful.
At English Bay, you can have your pictures taken as you wander and explore the shoreline, walk through the forested areas, or stroll into Stanley Park
Plus, it has the BEST skyline view in the city.
4 UBC – The University of British Columbia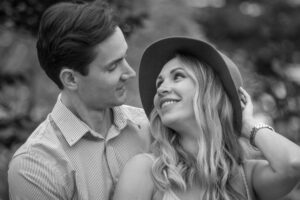 Beautiful grounds at UBC will be an unforgettable location for your enagement, wedding, reception photos.
Pacific Ocean horizon, forests, heritage buildings…there's no shortage of beautiful spots any time of year. Have a look at this shoot for proof.
5 Point Gray / Kits Beach
A secret spot most photographers are not aware of. Margaret Pigott Park has a gorgeous downtown Vancouver as a backdrop. There are park benches and trees to add character to your photos.
This quiet park is attractive for those who enjoy a fresh breeze off the ocean and views of Stanley Park and West Vancouver. A mature Catalpa tree makes a spectacular show in early summer.
Vancouver Subtle Photography captured this couple session for Jen and Andrew at Margoret Park.
Tom Dudas used Nikon D810 and D750 to capture photos.
Tom is a proponent of using prime lenses for weddings however the 70mm-200mm Nikkor VR zoom lens helps capture ephemeral moments during the events.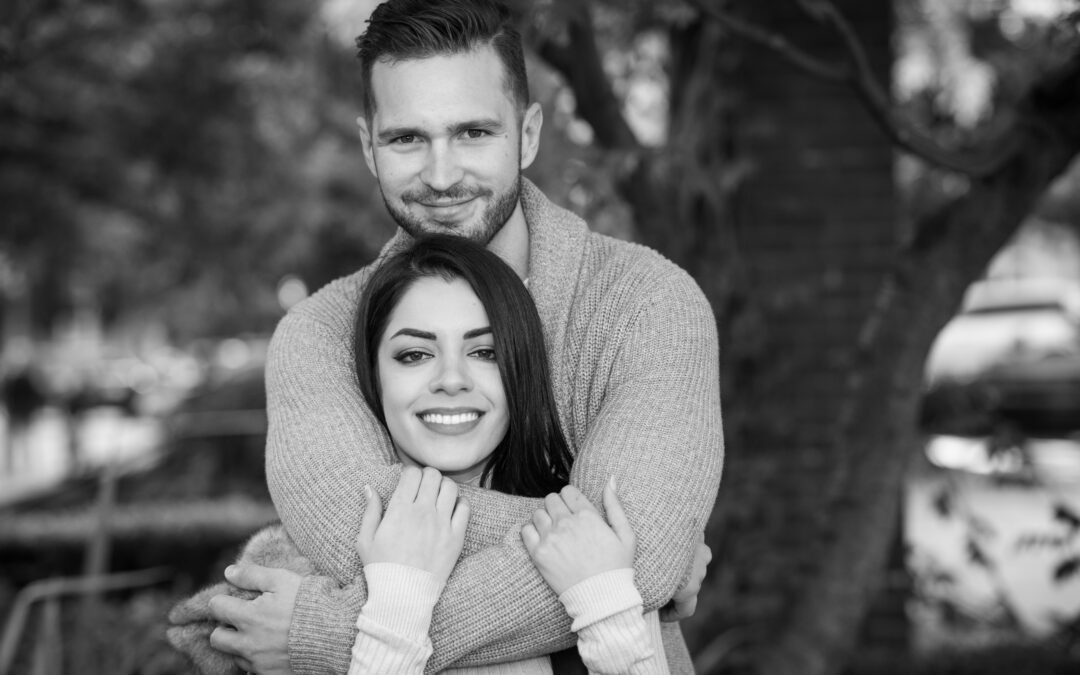 Posing Guide for Couples - Vancouver BC For couples young and old, photoshoots offer the chance to express their individuality and share their stories with the people they love. According to a 2015 survey conducted by The Knot, 38% of couples share photos of...